Holaaaa, que onda como andan, aqui Andruonte666 les trae un Especial para todos ustedes con una buena dosis de manga. Se que no eh publicado algo nuevo en bastante tiempo (problemas personales y demas) pero de verdad trato de subir lo mas pronto que pueda, sin mas que contarles, comienzen a leer!!!
PD: Aun sigo actualizando el Indice , resubire lo caido y hare lo mismo en la sección Doujin, tengan paciencia por favor XD.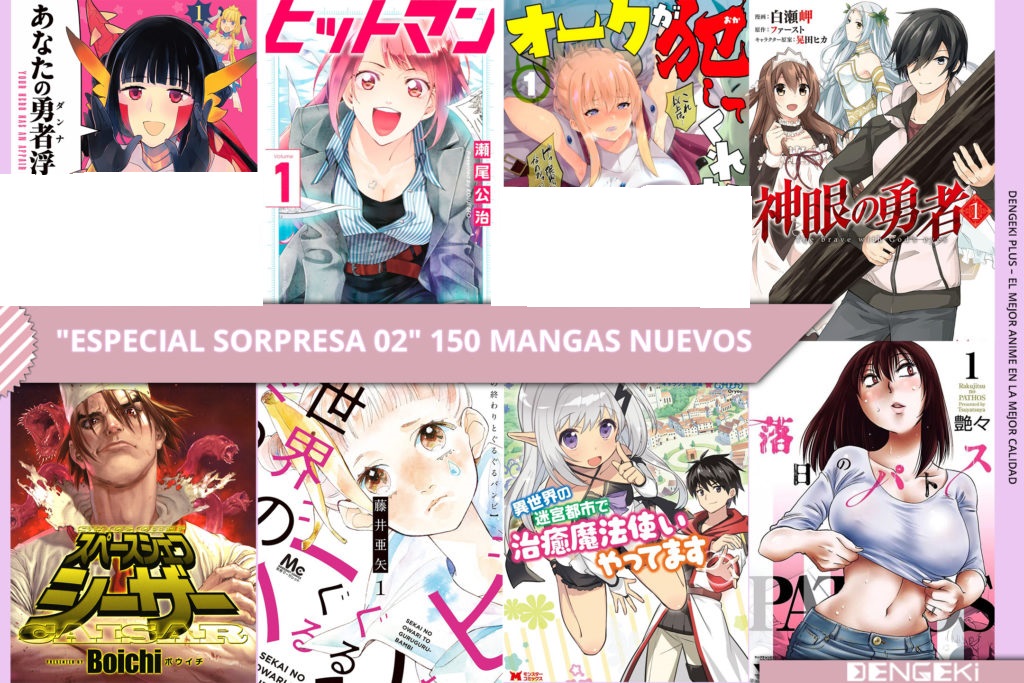 Anata no Danna Uwaki Shitemasu yo
Burakku Gakkou ni Tsutomete Shimatta Sensei
Buta Koushaku ni Tensei Shitakara, Kondo wa Kimi ni Suki to Iitai
Death Note: El regreso de la Death Note
Dr.Slump – Vacaciones Terrorificas
Dragon Ball Z Película 01 – Devuelveme A Mi Gohan
Dragon Ball Z Película 08 – El Poder Invencible
Dragon Ball Z – Gohan x Trunks After
Great Transporter Ryuji (GT-R)
Hiraheishi wa Kako wo Yumemiru
Isekai desu ga Mamono Saibai shiteimasu
Isekai ni Tobasareta Ossan wa Doko e Iku?
Isekai no Meikyuu Toshi de Chiyu Mahoutsukai Yattemasu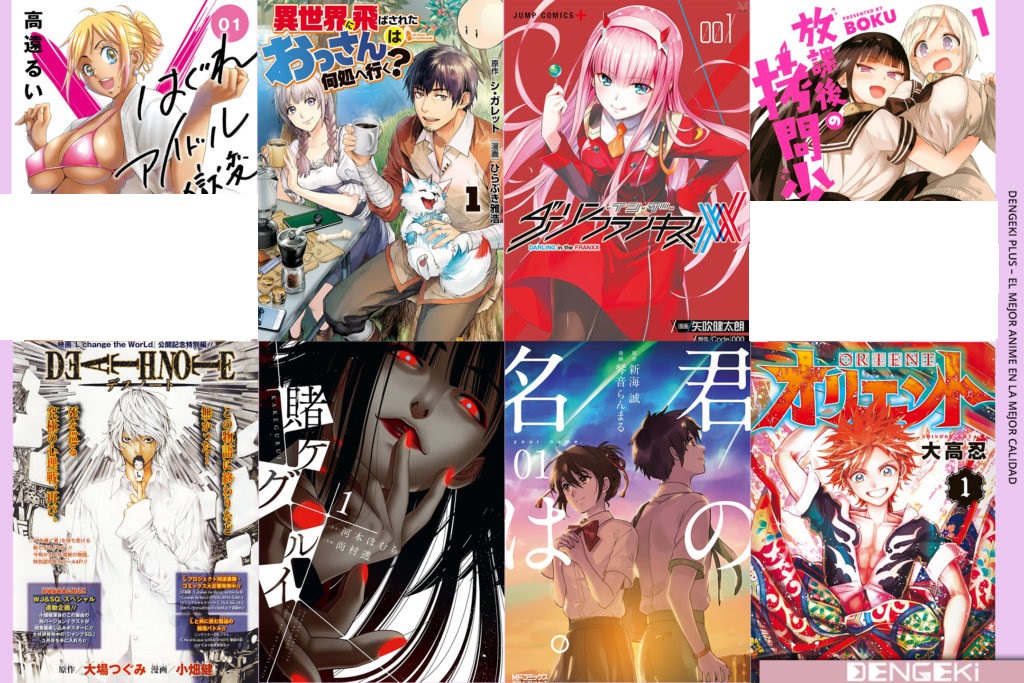 Isekai Onsen ni Tensei shita Ore no Kounou ga Tondemosugiru
Isekai wa Smartphone to Tomo ni
Joshi Ochi!!: 2-kai kara Ero Musume ga Futte kite, Ore no Areni!?
Kakegurui Futago (Kakegurui Twin)
Kimi no Na wa -After Story- (Kimi no Na wa -After Story-)
Kitaku Tochuu de Yome to Musume ga Dekitan dakedo Dragon Datta
Mahou Shoujo of the End vs Hakaijuu & Versus Earth
Mahou? Sonna Koto yori Kinniku da!
Mahouka Koukou no Rettousei: Kyūkōsen-hen
Makikomarete Isekai Teni suru Yatsu wa, Taitei Cheat
Masamune-kun no Revenge: After School
Monster Musume no Iru Nichijou 4-Koma Anthology Comic
Monster Musume no Oisha-san (Monster Girl Doctor)
My Brother's Slipped Inside Me In The Bathtub
NieR Automata: 2B es un poco tonta
Nora to Zassou (Nora and the Weeds)
Oniisan no Hikkoshi no Katazuke ga Susumanai
Ore ga Suki nano wa Imouto dakedo Imouto ja Nai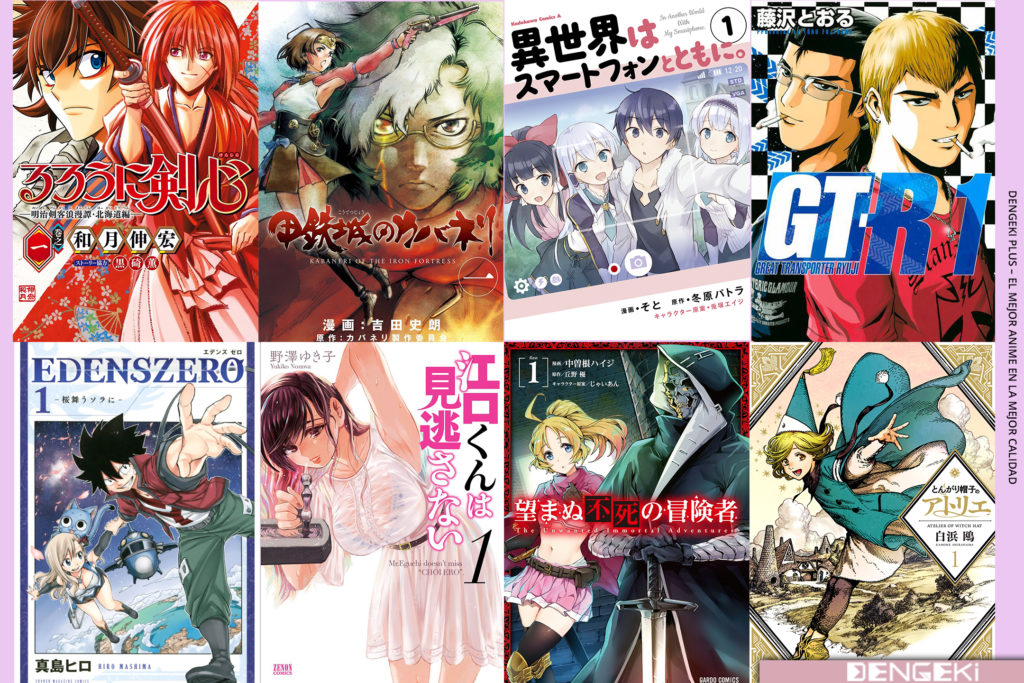 Sae-ism (The Love and Creed of Sae Maki)
Saenai riiman to yankii Yoshikousei
Samurai X (Rurouni Kenshin) (Kanzenban)
Saotome Shimai wa Manga no tame nara!?
Sekai no Owari to Guruguru Bambi
Sono mono. Nochi ni… (Shinichirou Nariie)
Takarakuji de 40-oku Atattandakedo Isekai ni Ijuu Suru
Tensei Shitara Dragon No Tamago Datta – Saikyou Igai Mezasa Nee
This Does Not Feel Like Me (My Stepmom)
Torako, Anmari Kowashicha Dame da yo
Two Birds in Spring (Dos Pájaros En Primavera)
Under Observation: My first Loves and I
Vigilante: Boku no Hero Academia Illegals
Yancha Gal no Anjo-san (Cortos Pixiv)
Yancha Gal no Anjo-san (Serie)
Yuusha to Maou no Love Come (The Hero and the Demon King´s Romcom)

Gracias y cualquier duda no duden en preguntar.