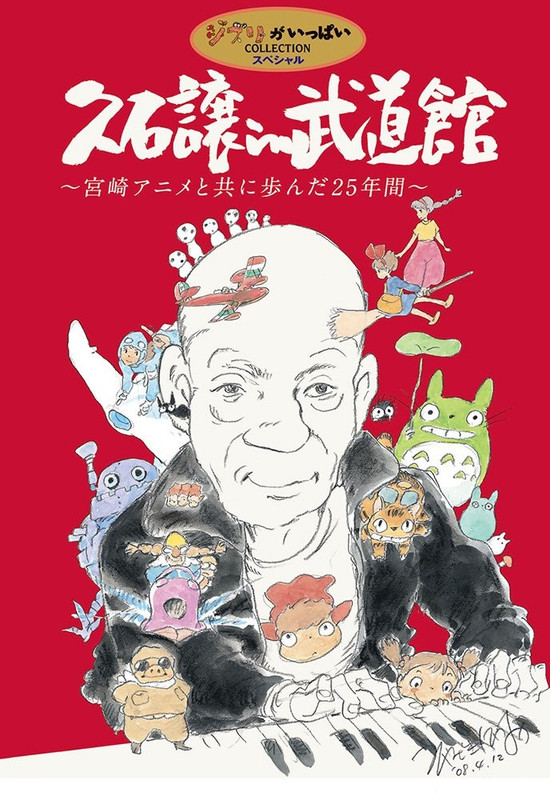 Concierto realizado por Joe Hishaisi en agosto de 2008, en el que tocó junto a la orquesta filarmónica de Japón (New Japan Philharmonic World dream Orchestra) algunos de sus temas sonoros más importantes de las producciones de la prestigiosa productora japonesa Ghibli, y en concreto las películas de Hayao Miyazaki, a las que puso banda sonora.

-Título: Joe Hisaishi in Budokan ~Miyazaki Anime to Tomo ni Ayunda 25 Nenkan~
-Género:  Documental, Fantasía
-Año: 2008
-Capítulos: 01/01
-Calidad: BDrip x264 – 10 Bits / 1080p (1920 x 1080)
-Censura: –
-Audio: Japonés FLAC 2.0 y FLAC 5.1
-Idioma Subtitulo: Japonés
-Formato: Mkv
-Peso: 9.3 Gb. Aprox.
-Hosting:
 Google Drive
-Uploader: Sanedrac
-Contraseña:
dengeki-plus

Kaze no Tani no Naushika
00:00:41 – Opening [Legend of the Wind]
00:03:06 – Requiem
00:04:25 – A Battle Between Mehve and Corvette
00:05:49 – Tooi hibi (Days Long Gone)
00:07:09 – Tori no Hito (Bird Person)
Mononoke Hime
00:11:32 – Ashitaka Sekki (Tale of Ashitaka)
00:13:51 – Tatari gami (The Curse God)
00:16:13 – Mononoke Hime (Princess Mononoke)
Majo no Takkyūbin
00:19:39 – Umi no Mieru Machi (A Town with an Ocean View)
00:24:11 – Shoushin no Kiki (Heartbroken Kiki)
00:25:34 – Kaasan no Houki (Mom's Broom)
Gake no ue no Ponyo
00:31:21 – Shinkai Bokujyou (Deep Sea Ranch)
00:32:55 – Umi no Okasan (Mother of the Sea)
00:36:50 – Nami no Sakana no Ponyo (Ponyo of the Fish of the Wave)
00:38:37 – Fujimoto no Tema (Fujimoto's Theme)
00:41:11 – Himawari no Ie no Rondo (Rondo of the Sunflower House)
00:44:28 – Haha no Ai (Mother's Love)
00:45:20 – Imouto-tachi no Katsuyaku (Little Sisters' Activities)
00:46:12 – Haha to Umi no Sanka (Song of Praise for Mother and the Sea)
00:46:58 – Gake no ue no Ponyo (Ponyo on the Cliff by the Sea)
Tenkū no Shiro Rapyuta
00:50:28 – Hato to Shounen (Pigeons and a Boy)
00:52:53 – Kimi o Nosete (Carrying You)
00:57:50 – Taiju (The Huge Tree)
Kurenai no buta
01:01:54 – Kaerazaru Hibi (The Bygone Days)
Howl no Ugoku Shiro
01:08:41 – Symphonic Variation "Merry-go-round"
01:15:50 – Cave of Mind
01:18:12 – Jinsei no Merry-go-round (Merry-Go-Round of Life)
Sen to Chihiro no kamikakushi
01:22:04 – Inochi no Namae (The Name of Life)
01:26:27 – Futatabi (Reprise)
Tonari no Totoro
01:31:02 – Kaze no toori michi (The Path of the Wind)
01:32:07 – Sanpo (Stroll)
01:37:10 – Tonari no Totoro (My Neighbour Totoro)
Encore
01:43:20 – Madness (Porco Rosso)
01:47:29 – Ashitaka and San (Mononoke Hime)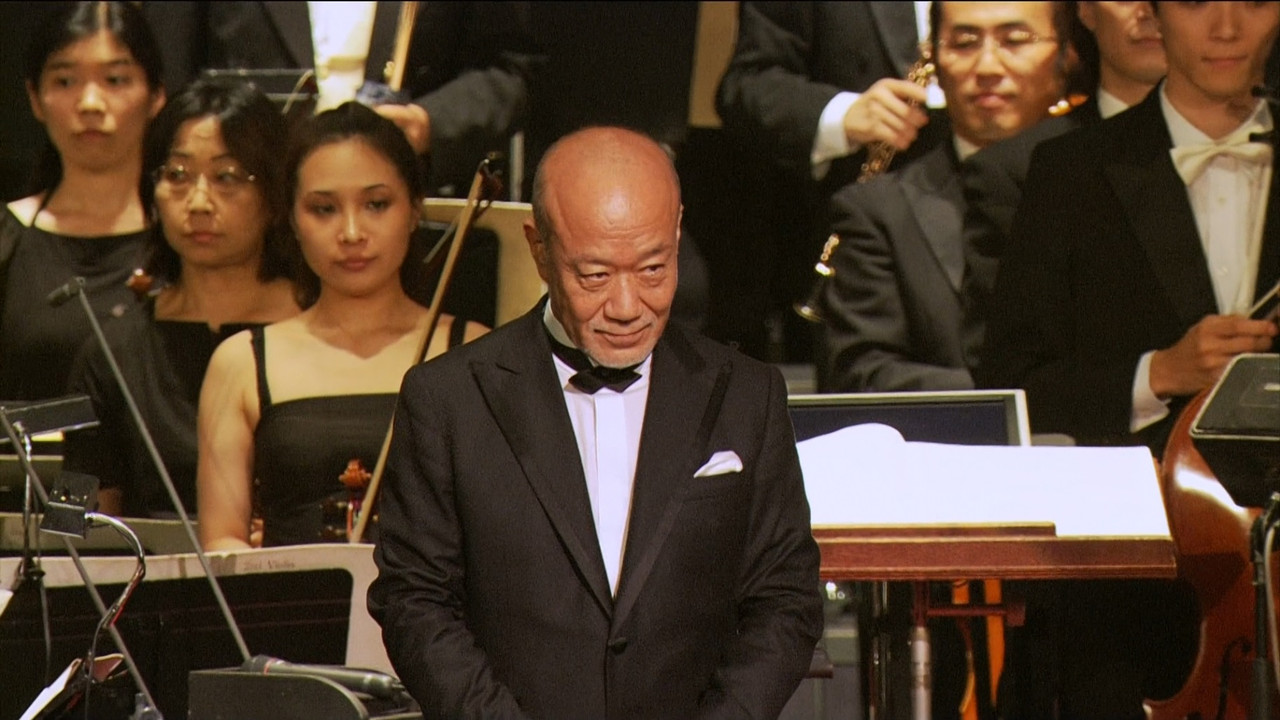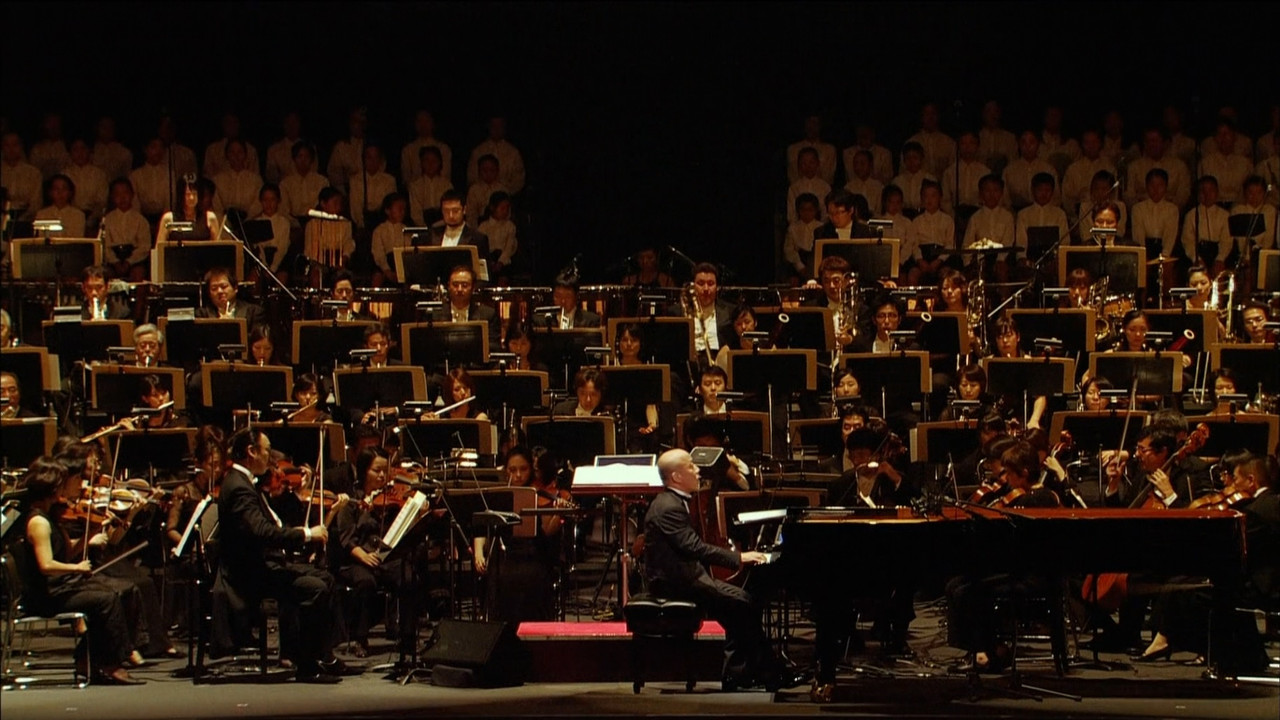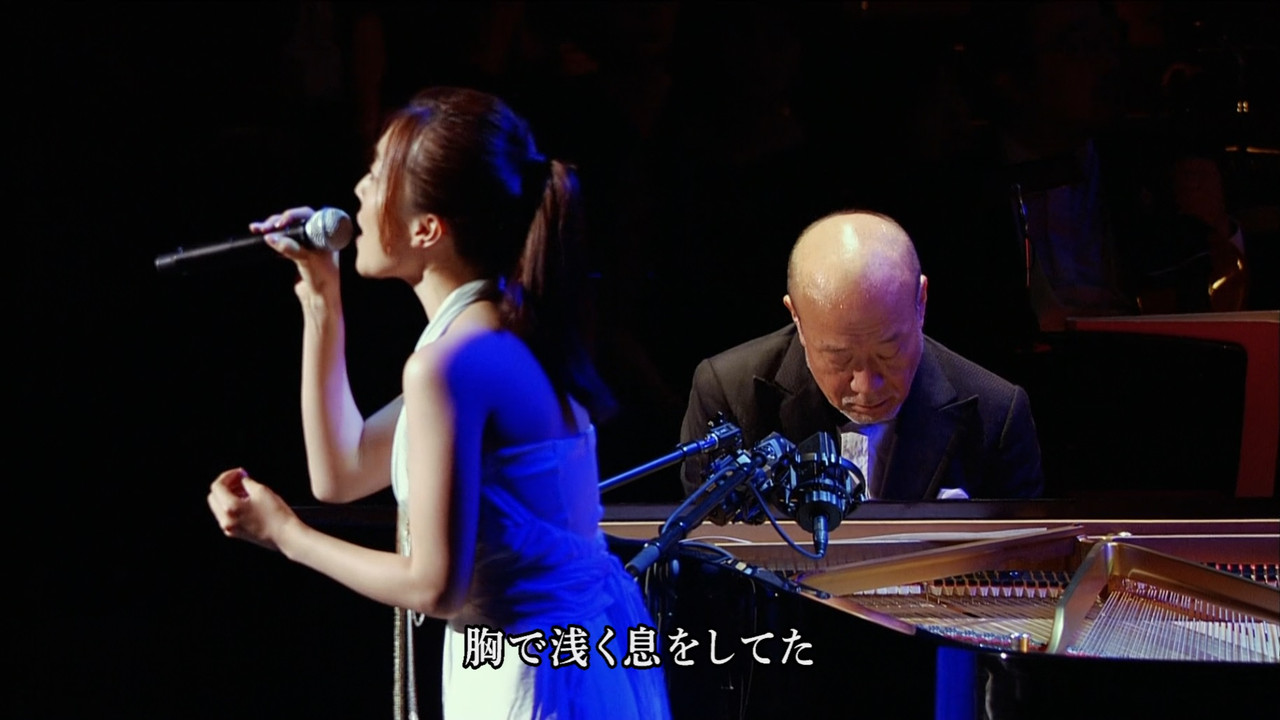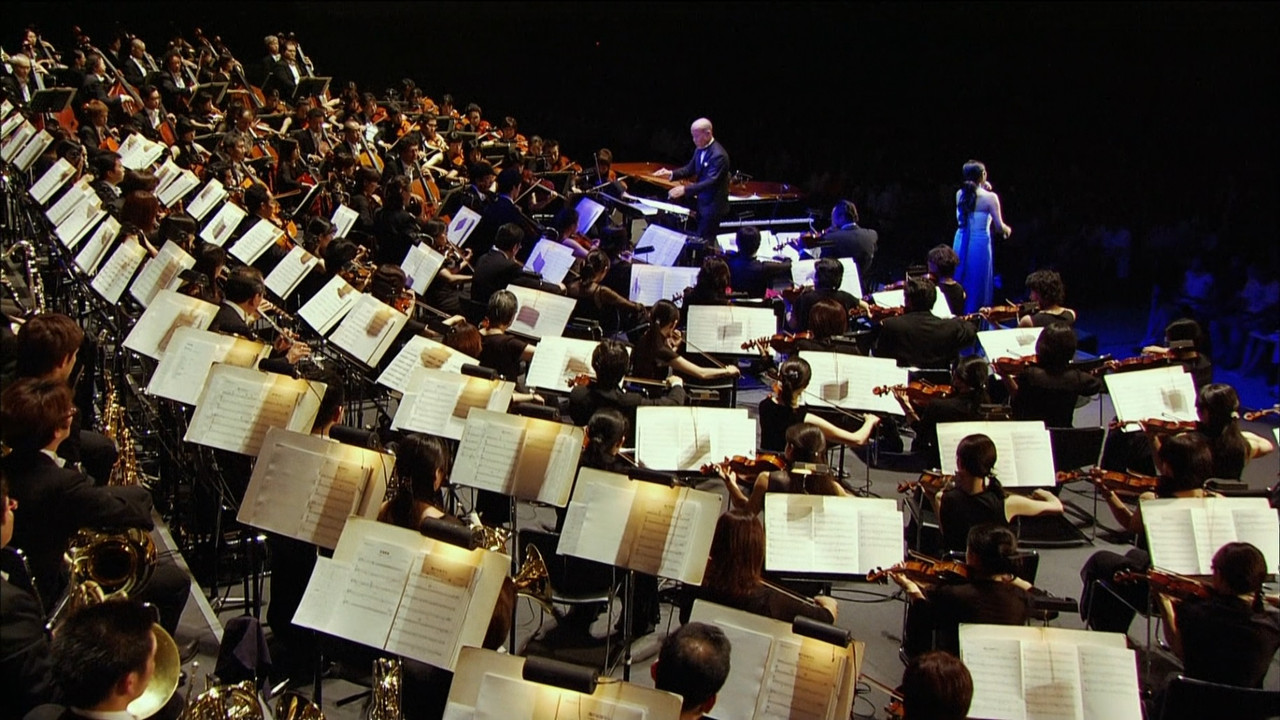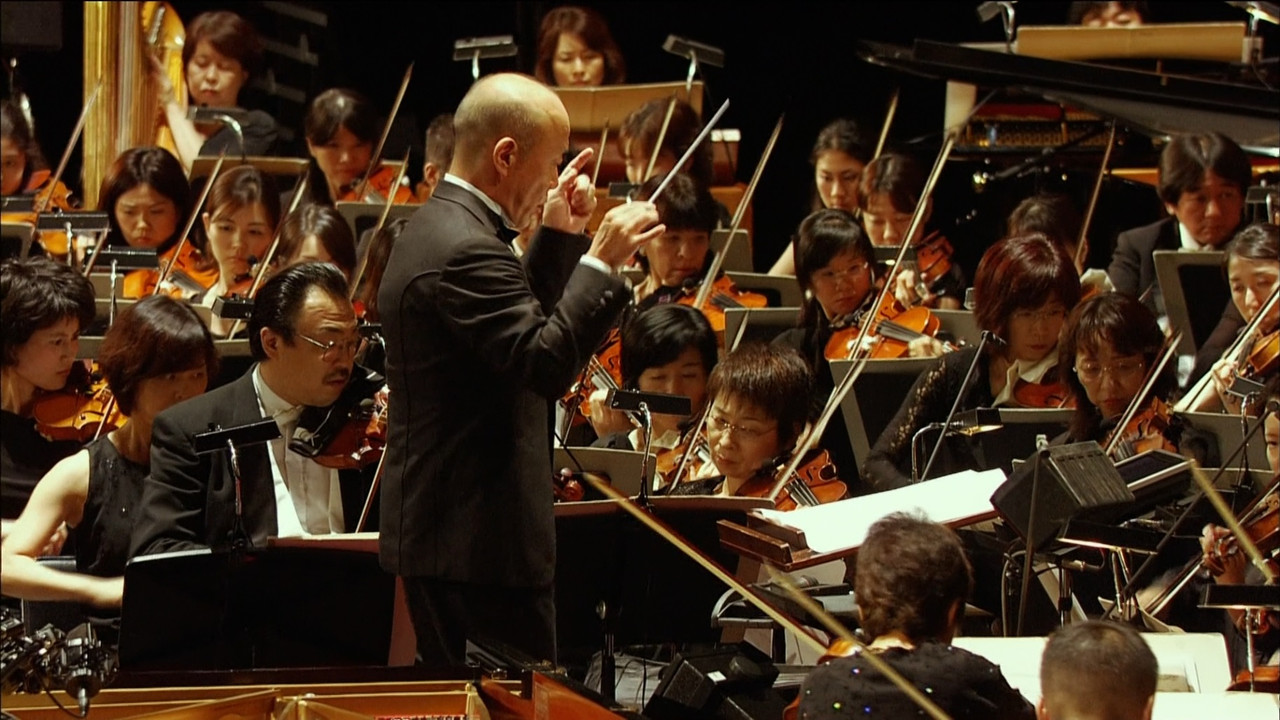 Gracias y cualquier problema no duden en comentar.